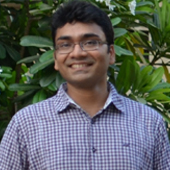 Rahul Agarwal
(FOUNDER)
B.TECH. & M.TECH. (IIT BOMBAY)
---
Capstone is headed by a well-qualified structural engineer with more than 16 years of industrial experience. Apart from carrying our structural design for a large number of Indian projects, Rahul has also provided his expertise in many projects located outside India, in USA, UK, Bhutan, Nicaragua, Brunei, Australia, Italy, Afghanistan, UAE, St. Kitts & Brazil. Hence his global design knowledge as well site experience is regularly used for Capstone's projects in India.
Other than structural design, Rahul has been actively interested in assessment & rehabilitation of existing structures. To this effect, he has setup a dedicated structural inspection team and a specialized NABL accredited Non-Destructive Testing laboratory within Capstone. This arm of Capstone is now serving the largest industrial conglomerates of India such as Tata Group, Jindal Steel, Dalmia Cements, Hindustan Unilever and more.
Rahul's other interests include design of temporary scaffolding structures. He has conducted training sessions for engineers of Reliance Industries to help them design and use scaffolding. He has also designed scaffolding for Mumbai Metro project. Rahul has also served as a jury member for the CREDAI Bengal Realty Awards.